" A mobile: a small local celebration, an object defined by its movement and which does not exist outside it, a flower that fades as soon as it stops, a pure play of movement as there are pure plays of light. "Jean-Paul Sartre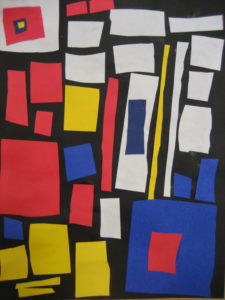 At the age of 32, Calder comes to Paris and meets Piet Mondrian (1912-1934). It was there that he discovered abstract art and, particularly impressed by the coloured rectangles that Mondrian had glued to the wall of his studio, he said he wanted to "make them oscillate".
" A Calder object is like the sea and bewitching like it: always restarted, always restarted, always new. " Jean-Paul Sartre
From then on, Calder would never stop perfecting his Art, tending towards minimalism, purity.  " I mainly limited myself to black and white. Red is the most radically opposite colour. Secondary and intermediate colours only confuse and disrupt the sharpness and clarity of the work". That's what it says!
Did you know?
One of Calder's highest mobiles is to be seen in Paris: from the top of its ten meters high and strong of its two tons of black steel, "Spiral" dominates the gardens of the organization's headquarters located on Avenue de Suffren since August 22, 1958.